Since the release of the iPad 2, Apple offers an interesting accessory : an HDMI adapter for iOS devices . Sold 40 € , the digital AV adapter allows you to connect some iOS devices to a TV via an HDMI cable. This is quite handy while traveling to quickly show a video or photos to someone.
En français.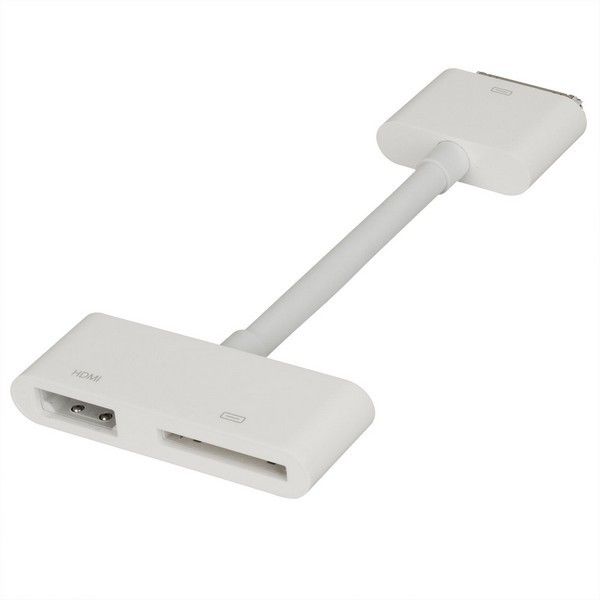 First thing to know : it does not work on all devices .
If you have an iPhone, an iPhone 3G, an iPhone 3GS, an iPod touch 1G, an iPod touch 2G or an iPod touch 3G, it does not work .

If you have an iPhone 4, an iPod touch 4G or an iPad , it works in 720p and only in some cases : typically, applications that use video (YouTube, Video, etc. . ) and some apps coded to use the video output, such as Rage HD.
If you have an iPad 2, an iPad 3 or an iPhone 4S, it works at 1080p and directly in mirror mode, like the Apple TV. This is obviously on these devices that the operation is the most interesting.
On these devices , you will either display an image in 1440×1080 (4:3) or 801×1080 ( 3:4 ) (ie with black bars ) if the application does not support external monitors, or an image 1920×1080 if the application supports external screens (Rage HD or real Racing 2 HD for example). Be aware of a vicious thing : some "media" applications use this mode to prevent you from watching television on your TV, for copyright reasons. This is completely ridiculous, but that's the way it is.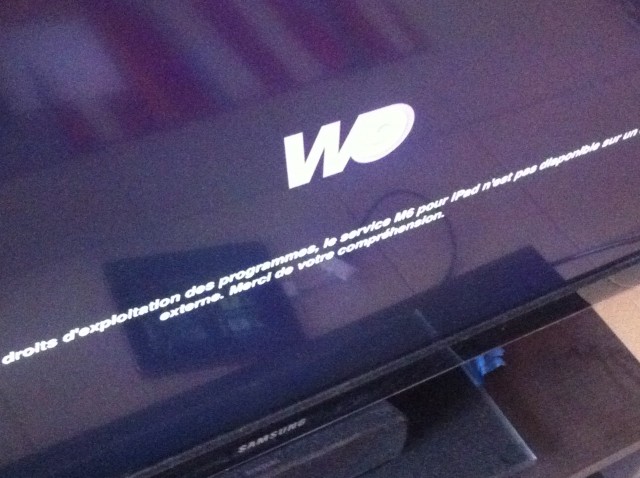 Interestingly, it can also replace an audio dock to send the sound to an external receiver via HDMI .
On the hardware side, two good points. In addition to the exemplary finish (and fortunately, at this price), two nice stuff : the dock connector is attached to the device, and you have to press the side buttons to unplug the cable. That's a good point, many adapters are not secure enough on this matter. The second good thing is the presence of a female connector at the side of the HDMI dock , which provides power to the iOS device. Apple could provide a charger directly (as with the component adapter) but hey, business is business.
Finally, for those who want to enjoy videos on their TVs, it is in some cases a better choice than the Apple TV, at least if you can live without wireless comfort.
For your information, Apple has also released the same product for the items using the Lightning connector.