It is possible to install a 3.0 USB card on a Mac Pro or MacBook Pro, and to make it directly recognized by Mac OS X.

Une version en français est disponible.
I tested it this morning with a card equipped with a controller Fresco, fully compatible xHCI, and it works perfectly, for just $ 20.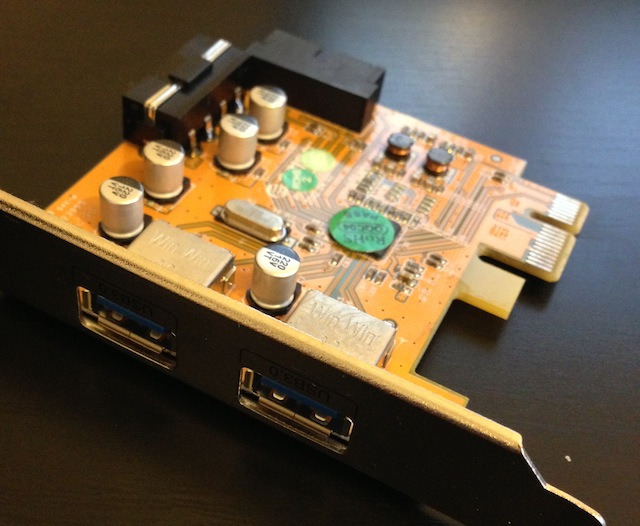 The choice of the card is important: there are many USB 3.0 controllers on the market and you need a controller fully compatible with USB 3.0 (xHCI). controller cards based on NEC chips do not work, the cards based on Fresco chips work. I did not test the cards based on Via or Asmedia. Watch out : it only works on Mountain Lion (10.8.2) but not on Snow Leopard or Lion.
Sellers do not always indicate the controller used, so be careful.
Speed
In my case, I tested a card on a 17-inch MacBook Pro 17, in an ExpressCard box to PCI-Express. It will work on a Mac Pro, on PCI Express directly or – more simply – with an ExpressCard. The card was recognized immediately and Mac OS X used the standard drivers.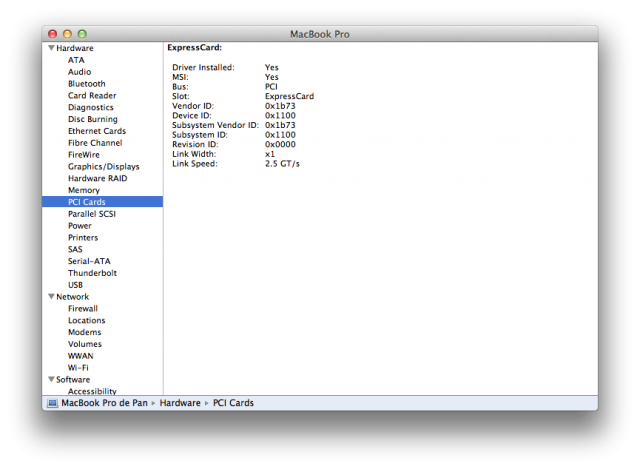 Rates are a bit limited by the PCI-Express bus : on the MacBook Pro 2009, the bus is on PCI-Express 1.1, so 250 MB/s maximum theoretically (this is also the case of some older Mac Pro) . With a newer device like the 2011 17-inch MacBook Pro, or newer Mac Pro, it should work on PCI-Express 2.0 (500 MB/s).
With a LaCie USB key, I write at 40 MB/s and read at ~150 MB/s, the same as on the 2012 MacBook Air.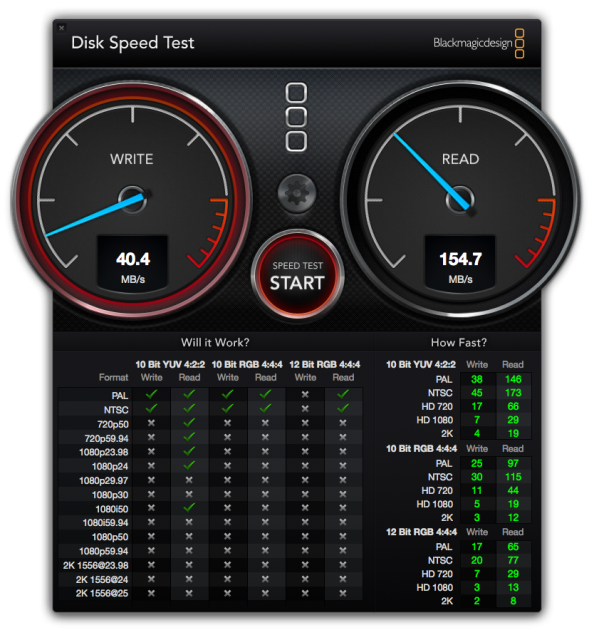 With a SSD in a good USB 3.0 box, I reach a maximum of ~150 MB/s, which seems to be the limit of the PCI Express bus. This is slower than an internal controller (I reach about 400 MB/s on a MacBook Air), but much faster than with USB 2.0 or with FireWire 800.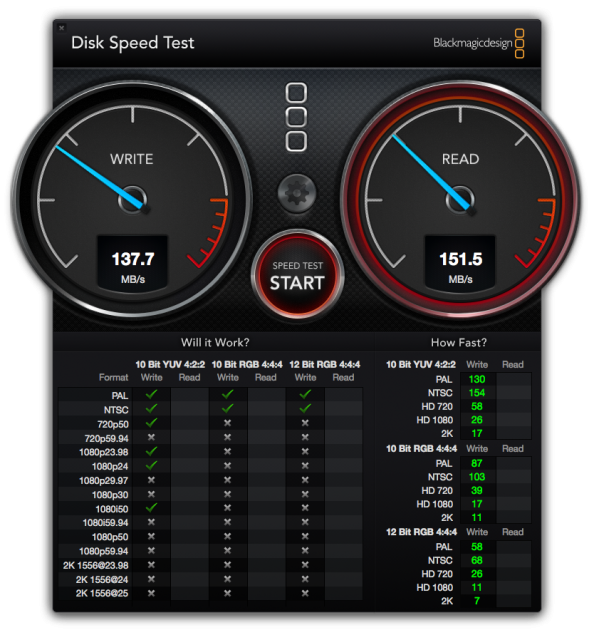 A $ 20 card for a Mac Pro, the investment is worth. Be careful : you need a MOLEX plug (taken from an optical drive, for example) to power the card.